Grass fence panel are a product that is generally used to provide garden security. The usage areas of privacy grass fences produced using artificial grass are quite wide. It is also frequently used in decoration. It can also be used as a decorative garden fence, landscape fence, or garden drill fence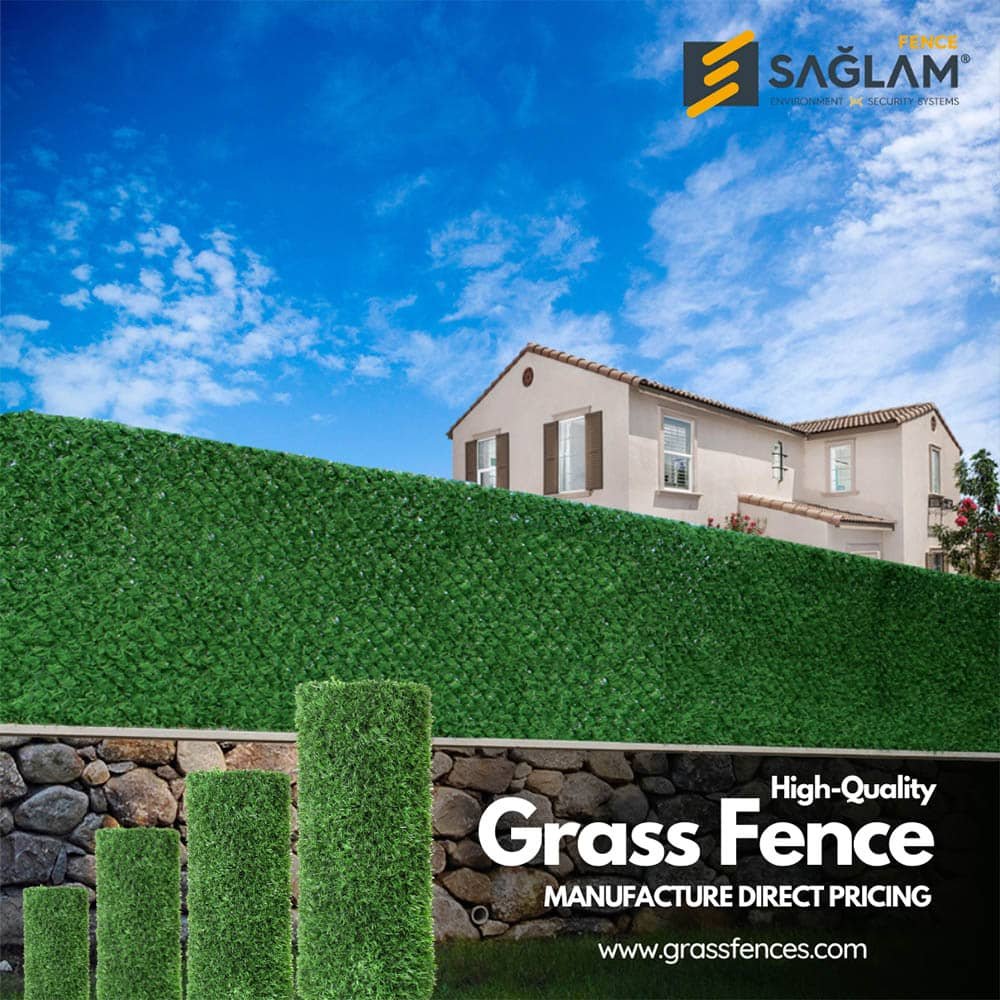 Features of Grass Fence Panels
As SAGLAM FENCE, we produce our products in Arnavutkoy – Istanbul facility; We operate by providing maximum capacity production
These decorative grass fences can be produced in the properties you want. Grass fence is a reliable decoration tool that can be.
Quality Control Department; Our products are durable and environmentally friendly products that can be used in all climatic.
Decorative artificial grass fence panels are a product that we can use in all areas of our lives. Because the usage area is very common. Artificial grass fence panels can be used in many areas such as garden decoration, indoor decoration, wall coverings, roofing.
Usage Areas of Grass Fence
General usage areas:
On the wall,
Balconies,
In Terrace,
In concrete areas,
Wire mesh surface sections,
It is used in carpet fields.
Apart from these areas of use, it can be used in many different areas. We can manufacture in the desired thickness and dimensions in terms of wire thickness. We also produce the desired and requested direction in terms of fence heights. According to these features, the prices of grass fences are determined.
Grass fences, which are resistant to sunlight and ultraviolet rays, do not fade over time. One of the most important reasons for this is that grass fences are produced by covering them with PVC. Artificial grass fences covered with PVC are very durable and long-lasting. In this way, it has a fireproof feature and its aesthetic appearance does not deteriorate over time.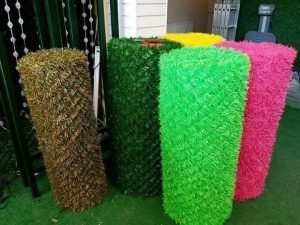 The most important feature of the grass fence is that it is fire-resistant. It will melt in situations such as a possible fire or when approached with fire. However, the repair of the melted part is quite easy. It will not ignite the surrounding materials and products. It is highly resistant to chemicals and impacts. Since it is a long-lasting product, it can accompany you and your garden for years.
Check out our latest Product Catalog.