For those who are looking for innovation in decoration, we have a great idea. A new system developed for those who like nature-themed designs in interior or exterior decoration. An alternative product for those who love the look of natural grass. Yes, we are talking about artificial grass fence. When we compare it with natural grass, you can use artificial grass, which is a durable, long-lasting and stylish product, in indoor and outdoor decoration.
So what is a lawn fence, where is it used, what are the advantages and how to install it?
What is lawn fence?
Lawn fence is a decoration and security product obtained from artificial grass that is exactly like natural grass. You can apply it to the wall, on the wall or over existing fences. For example, you can use grass fence when decorating the garden.
By covering your garden with a grass fence, you can prevent the inside from being visible from the outside. Because grass fences do not allow the outside to be seen. The eye ranges are quite low. Artificial grass leaves are produced frequently to give the appearance of natural grass.
You can also use artificial grass rolls to decorate a blank wall in your home. You can hang flower pots, frames or led lights on artificial grass rolls that you can easily stick on the wall. And you can spend a pleasant time with your loved ones by applying the natural life of your dreams to a corner of your home.
Lawn Fence Application Areas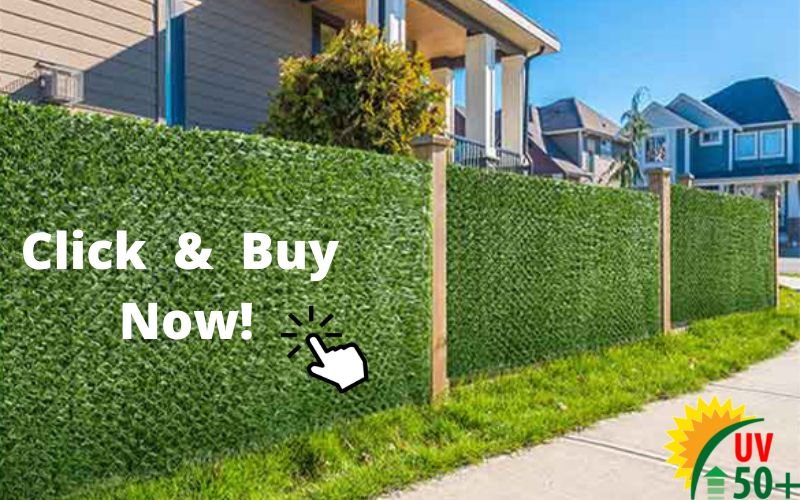 Lawn fence application area is very common. You can apply a grass fence to any place you imagine. Whether it's on a garden wall, inside the house, an office or a kindergarten… Grass fence can be applied anywhere. Suitable for interior and exterior decoration. Since it is resistant to bad weather conditions, its color does not fade and does not wear out over time. In this way, you can use it with peace of mind wherever you want. Grass fence application areas can be listed as follows;
House
Office
Store
Workplace
Garden
Cafe & Restaurant
How to Install Artificial Grass Fence?
You can use 2 different methods when installing artificial turf fence.
Installed on top of existing fences;
Artificial turf fences can be applied over pre-existing panel fences or wire fences. For this you need to buy a grass fence roll. You can easily mount the grass fence rolls on the fences with the help of clips, which we produce specially according to your fence size.
You can install it on the wall;
If you want to install a grass fence on the wall, it means that you do not have a fence system available. For this, you can contact us after you measure your wall. After informing us about the length of the wall and the height of the grass fence, we deliver artificial turf, ie grass fence, mounted on the fence. You can easily install the grass fences to the ground with the fence fasteners.
Wall mounted as a wall panel;
Artificial turf rolls can easily be laid on the wall. All you need is glue to do this. You can stick the artificial grass rolls on the wall by laying them on. On it, you can make the design you want and create a corner of pleasure for yourself.
Why Should You Prefer Lawn Fence?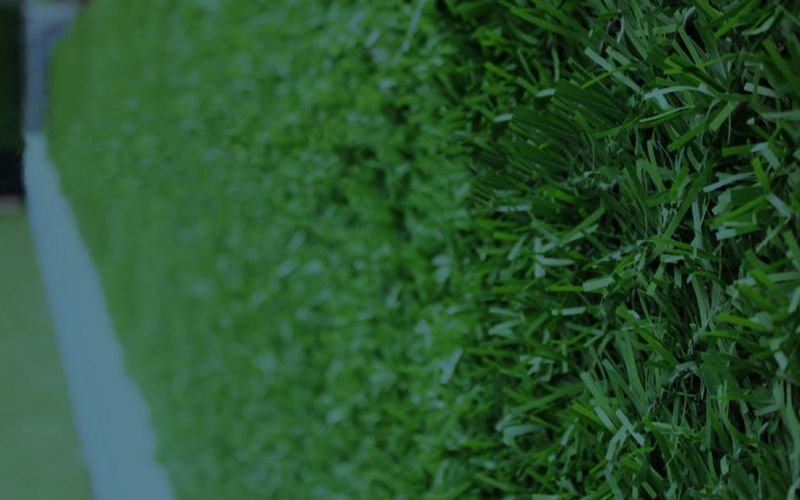 There are many reasons why you should choose a grass fence. These are;
Lawn fence has a very long life.
UV resistant and not damaged by sun rays.
Does not fade over time.
Does not shrink or stretch in hot weather.
It does not burn in fire, it has fire retardant properties.
It has at least 10 years of life.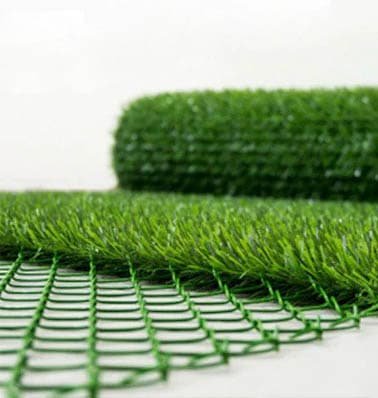 Grass Fences – Content Writer